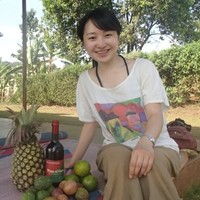 Natsuki Yagi *I worked with TORUWU for 6 weeks during March and April of 2015. *My main activity was fundraising of initial cost for TORUWU's pineapple wine project. *Our goal was to allocate the profit of wine to TORUWU's primary school (St. Mary's) for needy children. The fundraise succeeded and we are still working together for further development of the wine project. It is impossible to describe how much I've learned from TORUWU. The leaders were ambitious, warm-hearted people and gave me a new perspective of life. In addition, you will meet fantastic friends in Kikajjo, all of whom are caring and always support your challenge. You will find your second home here 😀
Elisa Pires Volunteer through AIESEC 6 weeks in the end of 2013 I stayed in Toruwu for two months in the end of 2013. I teached computer classes and also did a fundraising for the brass band instrument. The time I stayed in Uganda was for sure one of the best moments in my life. The NGO is so commited to the community, they do such a beautiful work and they invest all their time and resources to help people having a better life. They are one of the best people I have ever met in my life and we still in touch since now for future projects. They treated me like family and I love all of them so much. They love to receive foreign students and are really open minded for new ideas. They are one of the most important people to me and the world should know them 😉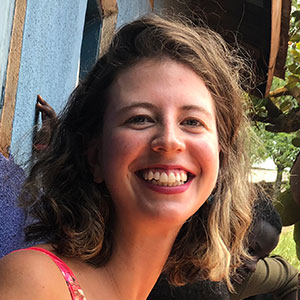 Hey guys, I am Sandra from Germany. In summer 2018 I went with AIESEC in Uganda to this beautiful place in Uganda, called Kikajjo. What did I expect before my stay? Teaching in school, living in worst circumstances and aiming to make a better world here, in Uganda. What did I get? School holidays, lovely people and the best weeks that I will never forget. During my stay, the kids were in holidays, so the school was closed. In the beginning I was slightly disappointed and asked myself "How can I survive here for six weeks without anything to do?". But I learned that the NGO Training of Rural Women - Toruwu has diverse tasks and a lot to do. One day I went to the fields, the other day I made baskets with rural women, and every Thursday I accompanied the therapy of disabled children in Kikajjo.
Beside the project I was seeing some lovely places in Uganda like the source of Nile, the Murchison Falls and the capital, Kampala. But I have not yet told you the most amazing and important thing I have seen: The love, happiness and open-mindedness of the people. I was most impressed of how they welcomed and treated me, so. I had lunch with local families and could ask anyone for help. I felt like Kikajjo is a big family. Nevertheless, the circumstances I experienced are not the same as we the ones we grew up in (of course), it is like diving into another world. I knew about the circumstances before, but I really, really wanted to get to know their lifestyle. So, I was not shocked anymore about the toilet usage, the hygiene level and the food (by the way, the food is so delicious).
It would not have been such a great time if I had not fully embraced and enjoyed the atmosphere. I met wonderful people there, including volunteers from other countries, who have become my close friends. Until now we are in contact and I sincerely wish to see all these people one day again. It was not me who made Uganda to a better place, rather it was the Ugandan lifestyle, which gave me another, maybe a better view of the world.
So: IF YOU HAVE THE CHANCE, USE IT AND I AM SURE YOU WILL NOT REGRET IT! But before, make sure that you really want to engage in the African way of life. There is so much to tell you but it is impossible to tell you all my experience in a short text. You have to go there by yourself and see Uganda with your own eyes. ?
Today we received another wonderful feedback from Claudia Westhaus telling about her time with us here in Uganda. Thank you for your work!
The goal is that women can use these skills to make a living for themselves and their families. Ultimately, Training of Rural Women - Toruwu strives towards reducing the high level of poverty among women in the region. Thereby, the organisation focusses on training single mothers with physically disabled children for whom they organise a weekly physiotherapy session. As I spent much time with the mothers and their children and was deeply touched by their fate, I decided that – notwithstanding the short amount of time I spent at TORUWU - I wanted to contribute to supporting these families in a sustainable way. Therefore, I initiated and recently completed a crowdfunding campaign to finance an irrigation system which is currently installed in a field owned by TORUWU. Upon being finalized, this system will enable them to harvest large quantities of fruits and vegetables. So far, planting and harvesting crops have been largely unsuccessful due to long dry seasons with little rain. As many disabled children participating in the physiotherapy are undernourished and mothers often lack the knowledge and/or financial means on how to feed their children properly, Augustine and Sophie – TORUWU's founders – and I hope to improve the children's overall condition and raise their awareness about a healthy diet by giving out fresh produce to them regularly.
By immersing myself in people's daily lives, the work of TORUWU and adapting to a very different culture, I deliberately challenged myself, hoping that these challenges would enhance my learning experience and make me engage in tasks I never considered doing before or was even scared of. And this was exactly what happened. My time in Uganda taught me that getting out of one's comfort zone – as difficult as it may be at times - enables one to approach challenges in alternative and creative ways, allows to become more self-reliant and aware of one's personal strengths and, ultimately, use these strengths to approach future undertakings.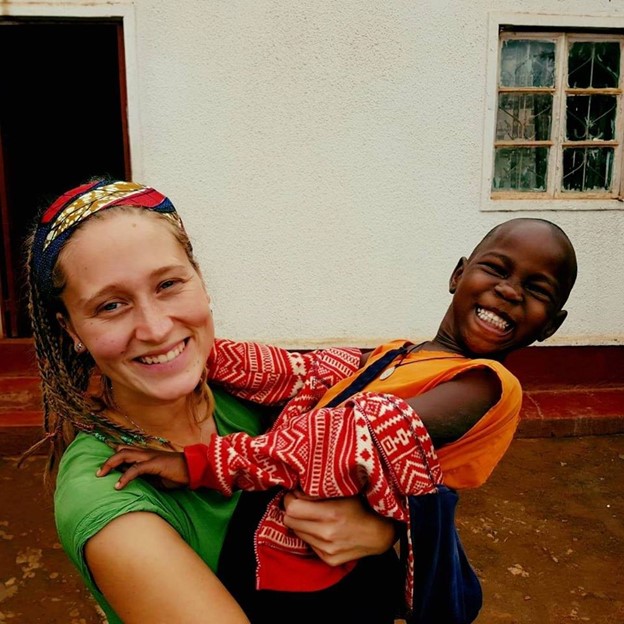 Become part of us, VOLUNTEER
Joining Over
50 Volunteers
who have made an impact at TORUWU